DR. AVERY JACKSON AT LORD OF HOSTS CHURCH!
Join us for a special midweek recharge service on Wednesday, February 22 at 7pm CT as we welcome back guest speaker Dr. Avery Jackson to Lord of Hosts Church! Dr. Jackson is a spirit-filled and respected, top-rated neurosurgeon who possesses extensive insight and experience in modern medicine. Make plans to join us for this anointed time of ministry!
If you are unable to attend in person, you can still be a part of this special midweek service by tuning in online in the following ways:
ABOUT AVERY M. JACKSON III, M.D.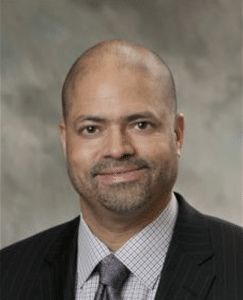 Avery M. Jackson III, M.D., is the chief executive officer and medical director of Michigan Neurosurgical Institute, P.C., which he founded in 2003. A board-certified neurosurgeon, Dr. Jackson has extensive training and experience in complex spinal cases, brain and spinal tumors, head and spine trauma, as well as minimally invasive procedures such as vertebroplasty and kyphoplasty to relieve pain.
Dr. Jackson also participates in clinical trials of the latest neurosurgical treatments and techniques; frequently writes and speaks to medical audiences on neurosurgical topics; and holds several patents for medical inventions. Dr. Jackson holds medical staff privileges at both Genesys Regional Medical Center and McLaren Regional Medical Center. He formerly served as attending staff neurosurgeon with Genesys Neurosurgical Associates. Prior to that he was with Winchester Neurological Consultants in Winchester, Va.
 A graduate of the University of Chicago with a degree in biology, Dr. Jackson earned his medical degree at Wayne State University, and continued his training in general surgery at Northwestern University. He trained in neurosurgery at Penn State University, where he later served as chief resident in neurosurgery at Milton S. Hershey Medical Center. Dr. Jackson also was a faculty instructor during a Spine Fellowship with the Medical College of Wisconsin.
Dr. Jackson serves on numerous medical boards and is a member of several associations, including the American Medical Association, American Association of Neurological Surgeons, American College of Surgeons, American Academy of Spine Physicians, and Michigan State Medical Society.